CHINO AIRSHOW 2007
Photos by Scott Germain
Warbird Aero Press
Shot from T-6 Miss In Formation flown by Dick Fields
P-63 Kingcobra flown by Jim Dale
P-63 Kingcobra flown by Jim Dale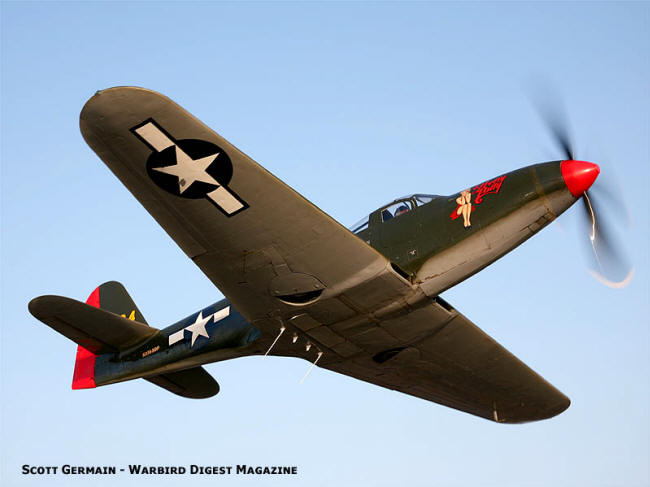 P-63 Kingcobra flown by Jim Dale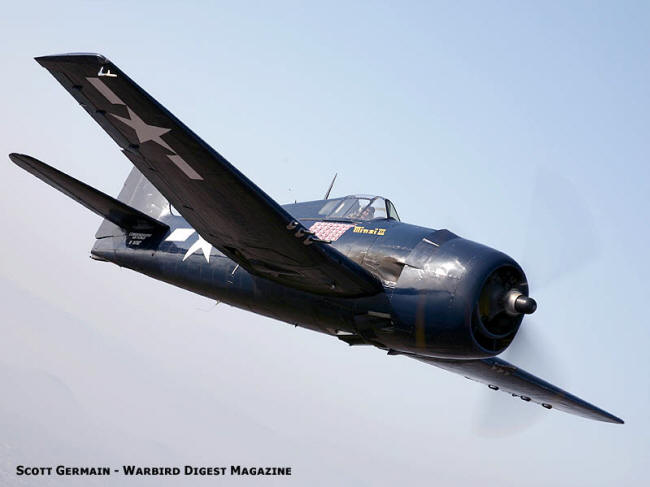 F6F Hellcat flown by Jason Somes
F6F Hellcat flown by Jason Somes
F6F Hellcat flown by Jason Somes
F6F Hellcat Up Sun!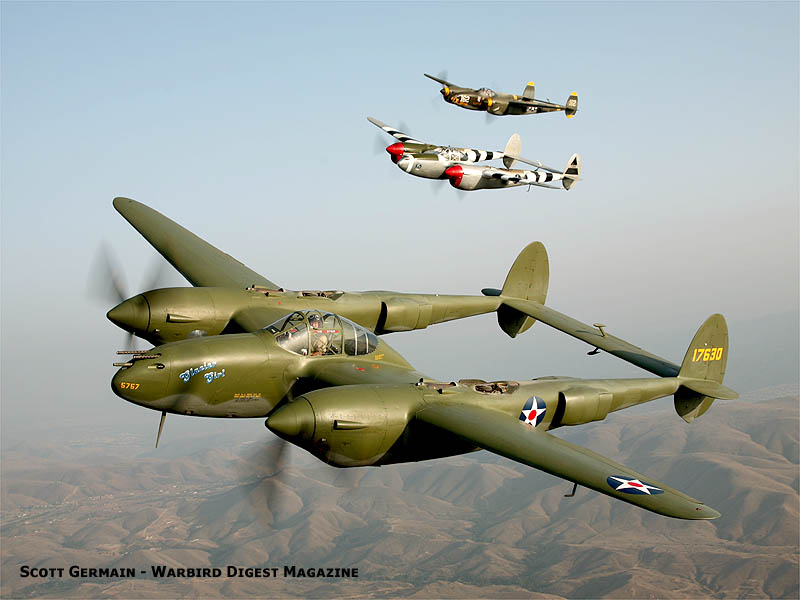 All the world's currently flying P-38's!
"23 Skidoo" Flown by Kevin Eldridge
Jack Croul's P-38 Flown by Jeff Harris
"Glacier Girl" Flown by Steve Hinton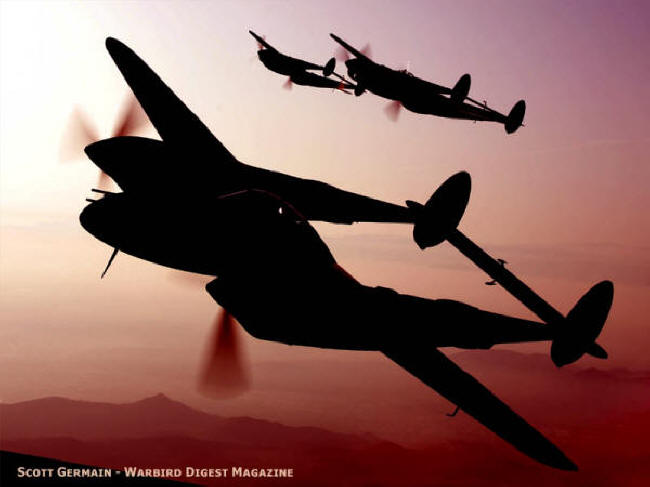 P-38 Lightnings! Up Sun!
Thanks to Scott and Warbird Digest Magazine for the use of these copyrighted photos on this website.
These and many other great photos may be obtained from Scott at WarbirdAeroPress@cox.net
See his website at http://www.WarbirdAeroPress.com
ALWAYS FUN FLYING WITH YOU, SCOTT