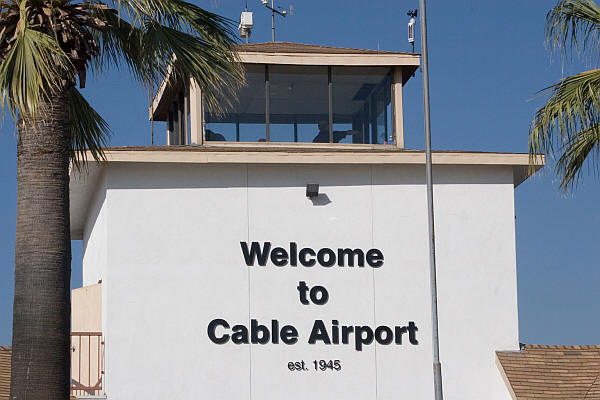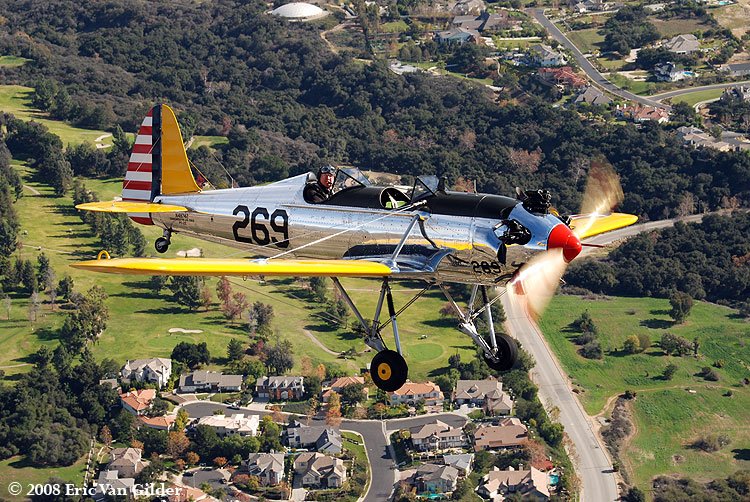 Photo courtesy of Eric Van Gilder
Col Terry Freedman Solos the Ryan PT-22
It should be noted that Terry and the Ryan took "Best of Show"
at Airsho 07 at Midland this year!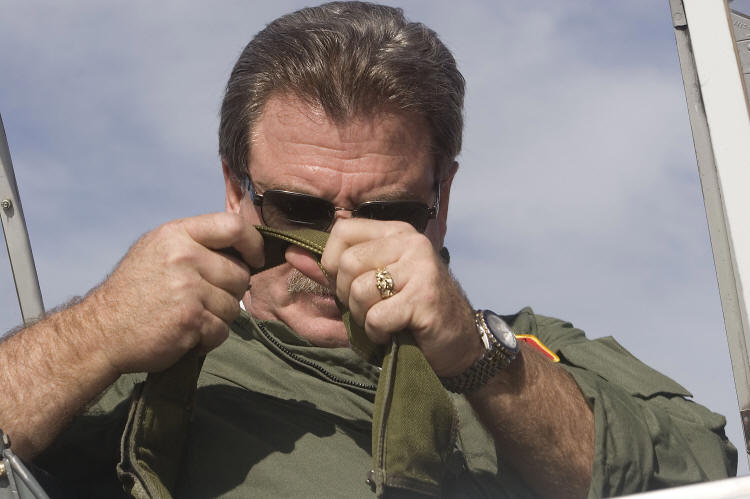 Col Schuster: What am I supposed to do with these dang things?
Big Panda outbound for a photoshoot
Terry Freedman and Carter Teeters Give a Trainer Demo
Photo courtesy of Eric Van Gilder
The RV Gang demonstrate their formation skills
Tony Settember Over Snow in the GOBOSH
Photo courtesy of Frank Mormillo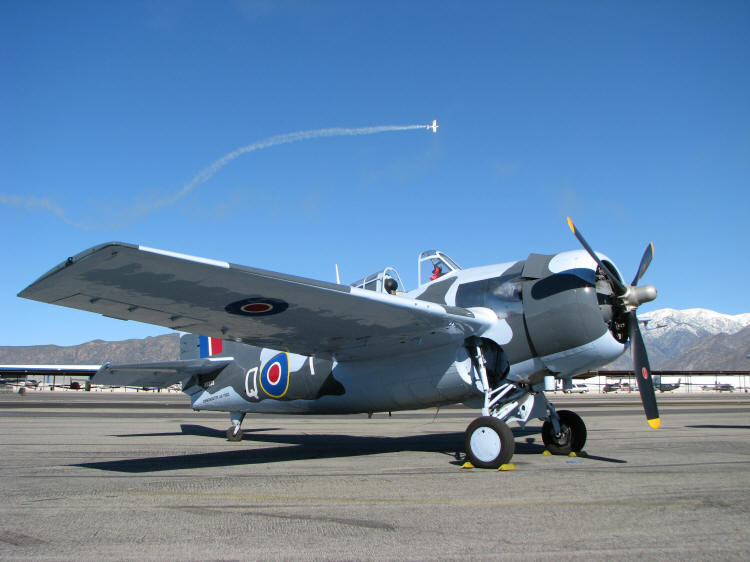 CAF FM-2 Wildcat (Martlet) with Doctor D performing in the background
Photo courtesy of Frank Mormillo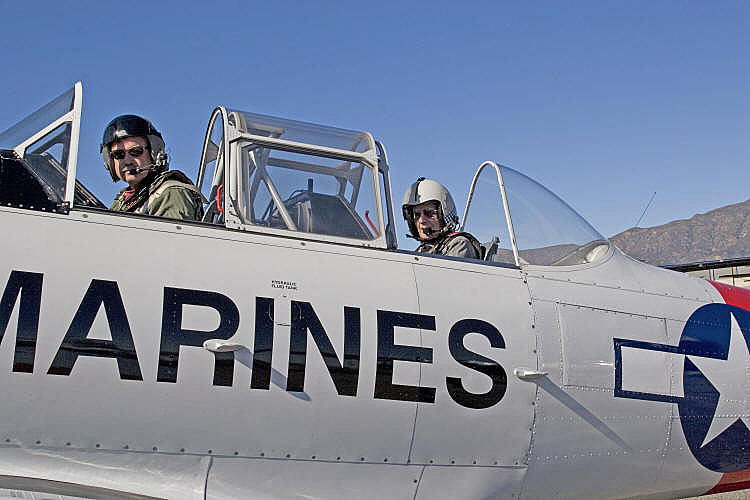 Doug Schuster prepares to take Browning Spaulding for his first T-6 ride!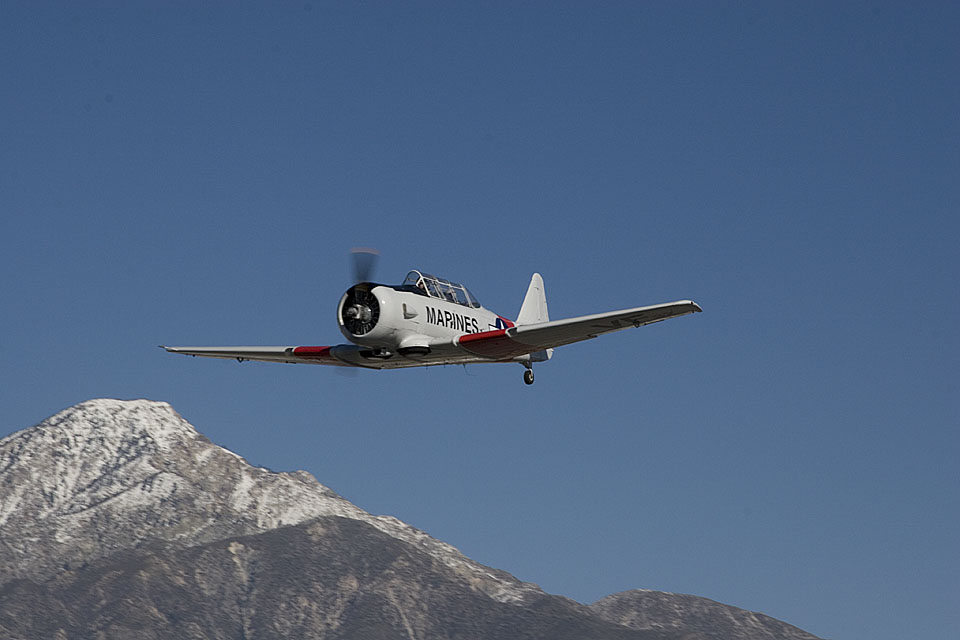 Doug and Brownie: Low pass over the snow.
A great time was had by all - including us bystanders.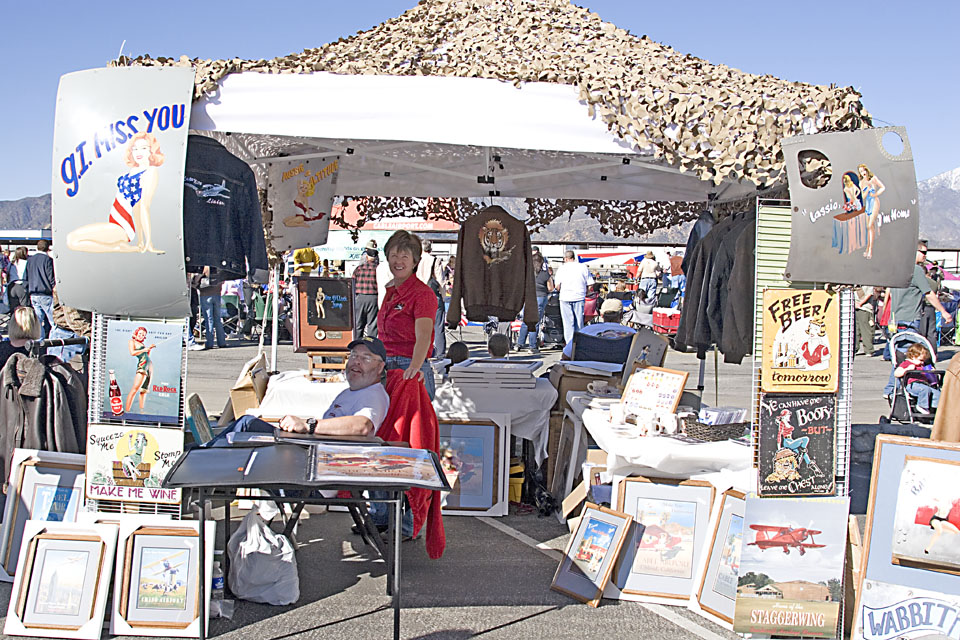 The Victory Girls (and crew) were well represented at the show.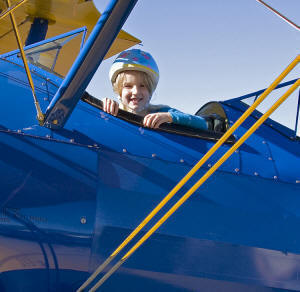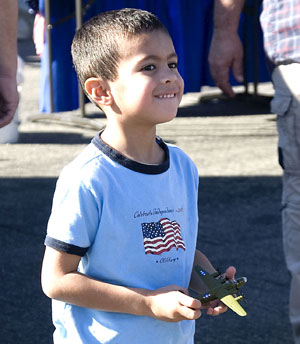 There was a good collection of cute, happy kids there.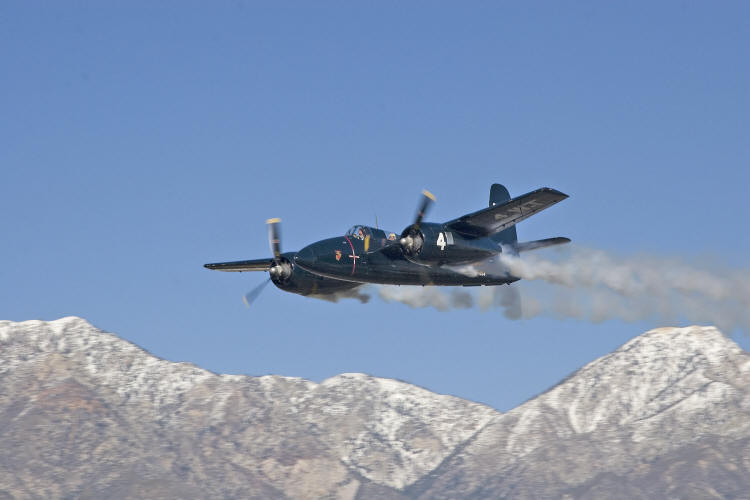 Clay Lacy over the snow in the F7F Tigercat
Great day for biplanes!
L-Birds show their stuff Nothing quite like a professional aerobatic routine
Cable's own Tumbling Bear Rob Harrison Cable's own Bob Cable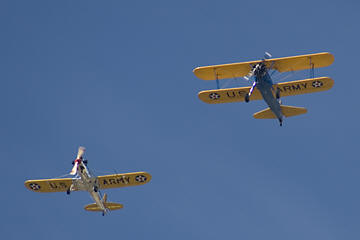 Trainers, trainers, trainers: Sky to match!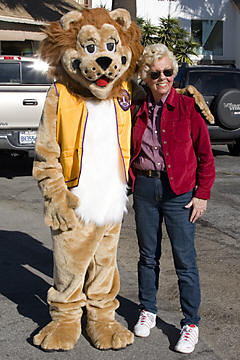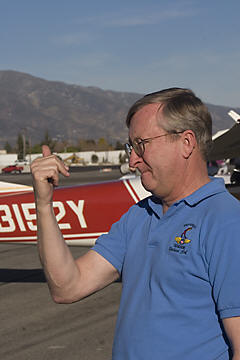 How come Col. Bud and the lion get the cute girls and Col. Carter has to thumb for a ride??
Pictures © Dick Fields 2008 except as noted
3rd Pursuit thanks all the people who made this great show possible!