Cable Air Show 2006 was a great success this year as always. The show was sponsored by the Cable family, the Pomona Valley Pilots Association and assisted by the Commemorative Air Force. Many volunteers contributed as well as many commercial and private individuals.

Many aircraft were on site and we had flyovers from Planes of Fame at Chino.
There were parachute jumpers, flying models including pure jets and many outstanding restored antique automobiles. The FAA controllers were in the tower and the flow of traffic and display flights was excellent. There are pictures of the event on this site and also at http://3rdPursuit.com. See also the link to the Cable Airport website: http://www.cableairport.com.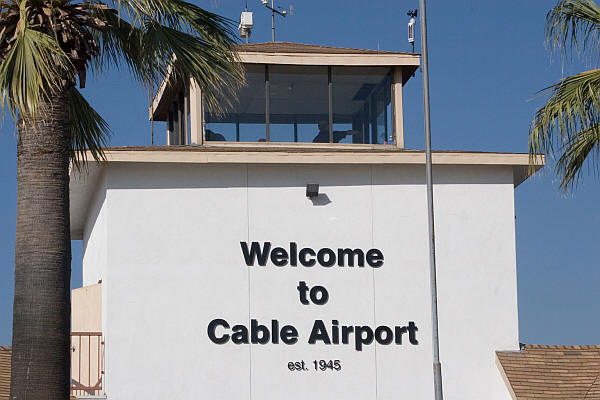 Rob Harrison --- The Tumbling Bear
Tigermoth rides with Nick Baker
Col. Schuster in the Ryan PT-22
Yellow Flight: Mike Hansen in the Stearman, Carter Teeters in the Antonov and Terry Freedman in the Cub
Ken McCullough's Stearman
Terry Freedman in the newly restored Cub
Tumbling Bear Rob Harrison, Airshow Announcer TK Harris and Dr. D, Famous T-Craft aerobatic pilot