5 P-38s In Flight!!
Nose Art
"Ruff Stuff" Flown by Rob Ator
"23 Skidoo" Flown by Chris Fahey
"Glacier Girl" Flown by Steve Hinton
"Honey Bunny" Flown by Jeff Harris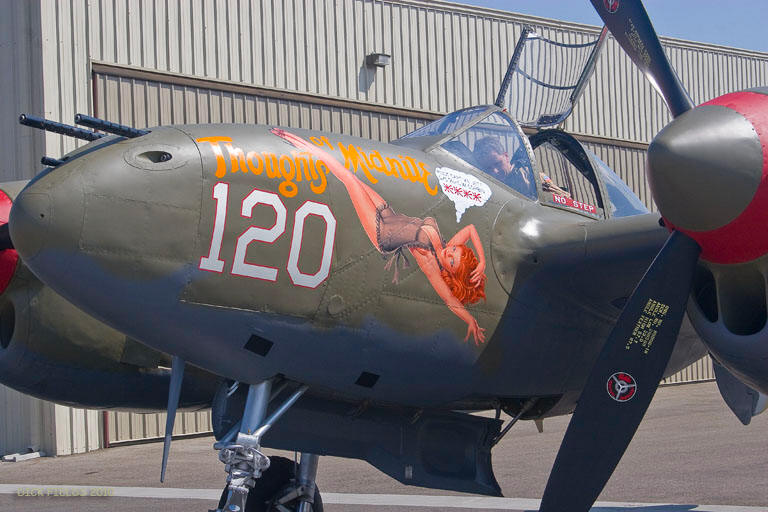 "Thoughts of Midnight" Flown by Kevin Eldridge
The above flight took place on September 9, 2010.
The Air-to Air photos were taken by Frank Mormillo
over Lake Matthews, California. The P-38s were departing
for Sacramento and then on to Reno. Only four made it to
Sacramento due to a cooling system leak.
Ground photos by Dick Fields